At Camping Mont Scotch Hill
Our paradise spot includes 89 sites (62 seasonable and 27 or travellers, 2 of which are ready to camp). Good seasonable spots are still available at competitive prices. Our campground offers you a lot of activities for all ages through.
out the summer. Three playground with various stations have been set up for children and a game room is also available for them. For adults, there is an indoor space to play pool and darts.
To cool the family down, we have a supervised outdoor swimming pool and a kiddy pool.
And all this, in a calm and warm environment surrounded by nature.
Come and have fun with us in an enchanting place where it is good to relax with family or friends!
Welcome home and we wish you a very pleasant summer!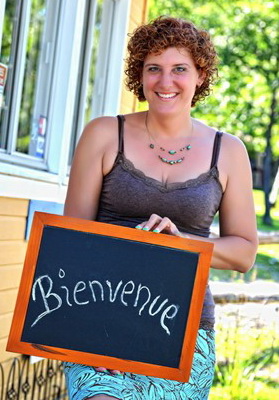 Owner Guylain and manager Suzie
Season from May 19 until September 17
Price per unit for 2 adults and 4 children
Trailer storage
Oct. 1 to April 30
Adults and teenagers (13 years old and older)